Amaravati, May 17: YSRCP leaders TJR Sudhakar Babu and Nandhigam Suresh slamed Chandrababu Naidu for making Dalits like Dr Sudhakar as puppets to boost his political mileage.
Speaking to the media here on Sunday, MP Suresh said Dr Sudhakar expected a TDP ticket from Payakaraopeta and he has been a hardcore TDP supporter.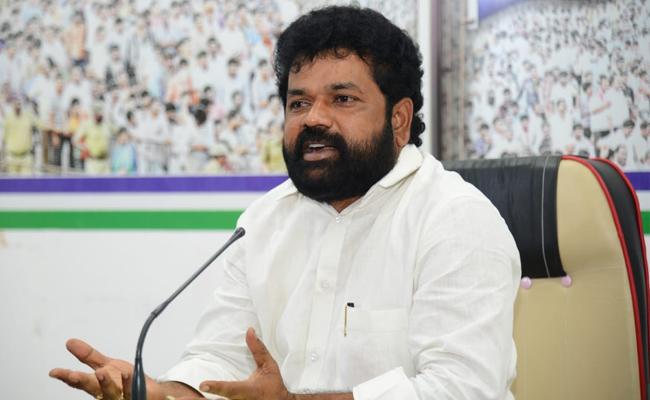 Using him, TDP played cheap politics and is blaming the government for ill-treating him.
"Firstly, his mental condition is quite unstable and even in the past, there were a few such incidents involving Dr Sudhakar. Before raising allegations against the government he has to understand the real motive of Chandrababu Naidu in using him as a coy. This single incident proved that Chandrababu Naidu can stoop to any level for his self gains and at least from now on he has to better stop using Dalits, as they are not going to fall for his words anymore."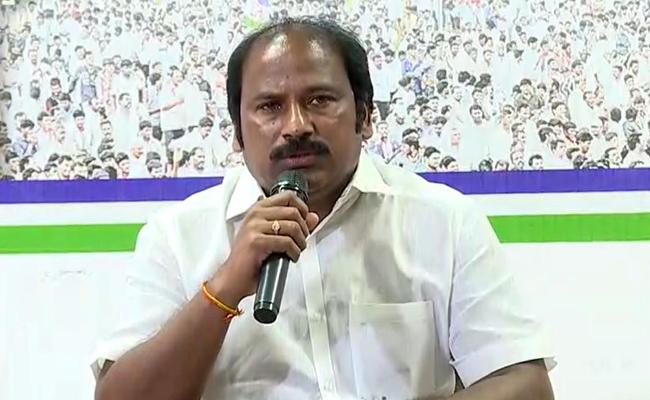 In a separate press conference, MLA Sudhakar Babu said that Chandrababu Naidu has deceived Dalits in many incidents and today, he is acting as if he is well concerned about Dalits and their welfare. It is nothing new for Naidu to play cheap politics in the name of Dalits. Even the Dr Sudhakar incident also is a result of Naidu's political drama, who has written the script for this. It is quite pathetic to see a former Chief Minister supporting this act when a doctor uses unparliamentary language against the Chief Minister.
"If there is any government that truly worked for the upliftment of Dalits then it was YS Rajasekhar Reddy and now YS Jagan Mohan Reddy. Even during these emergency situations also, our Chief Minister is working relentlessly for the public welfare but Chandrababu Naidu is least bothered to be in State. Chandrababu Naidu is only concerned about his political gains and doesn't bother for the welfare of downtrodden communities. That is why he is approaching court over every single welfare activity and creating hurdles in the path of development." he added.