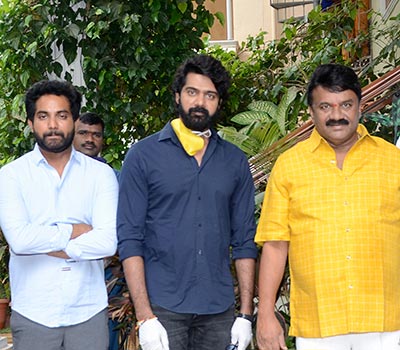 Over 20 lakh viewers for aha Home Box Office since the release of BMRK and KAHL!
– Both films are a hit, thanks to the content and innovative approach to movie marketing
Taking Telugu home entertainment to an all-time high, 100% Telugu OTT platform aha released Bhanumathi & Ramakrishna, and Krishna And His Leela last weekend as a part of its aha Home Box Office offering that promises wholesome entertainment every day of the week. Marking a phenomenal success, both the films have become digital blockbusters that have recorded the highest numbers for the platform and have led to over 2 million viewers on aha Home Box Office in the last 7 days.
Both the films are part of aha's efforts to continuously bring good cinema to its viewers at a time when there are no theatrical releases and the public is on the lookout for meaningful content. aha used various innovative marketing techniques and a 360-degree approach across media to ensure that both the films got the widest possible audience not only in both the Telugu-speaking states but also across India and worldwide, similar to that of a theatrical release.
Talking about collaborating with aha, Rana Daggubati, who has produced Krishna And His Leela under his Suresh Productions banner, says, "I am very happy to associate with aha for such a special film. The team pulled all stops to ensure that the film reaches the audience across Telangana and Andhra Pradesh and I am glad that it has become such a success on the platform."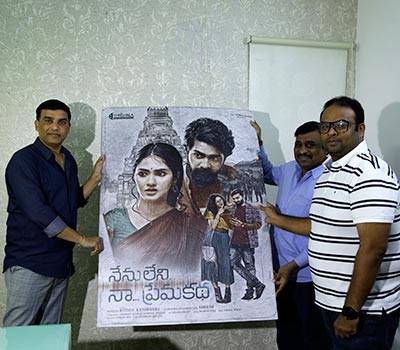 Yashwant Mulukutla Producer, Bhanumathi & Ramakrishna, shares: "As a first-time producer, it is quite a happy feeling that Bhanumathi & Ramakrishna has become a success! We had massive support from the team of aha in taking this to a large audience! The team's energy and sheer efforts to have multiple press events and various online live interactions while taking all precautions even in today's times was a revelation. On behalf of Krisihiv Productions and Sharrath Marar of NorthStar Entertainments, we thank aha for making the film so big!"
Renowned director Ravikanth Perepu, who has helmed Krishna And His Leela and is also the editor of Bhanumathi & Ramakrishna echoes him and says: "I am very happy that my films have been quite a success on aha. It has been fun to work with the team to take the films to a wide audience. This is just the start and I am sure a lot is in store in the weeks to come for both Krishna And His Leela, and Bhanumathi & Ramakrishna that will remain special films for me."
In just around 5 months, aha has become the go-to destination for Telugu entertainment and is slowly expanding its audience base with nuanced curation of films and consistent efforts to take its originals and films to a large viewer base. In the next few weeks get ready for many more on the aha Home Box Office.